Red hard acrylic paint Product summary:
Red Acrylic Stadium Ground is an important organic synthetic raw material and a synthetic resin monomer, and is a vinyl monomer having a very high polymerization rate. It is the simplest unsaturated carboxylic acid consisting of a vinyl group and a carboxyl group. Pure acrylic is a colorless, clear liquid with a characteristic pungent odor. It is miscible with water, alcohols, ethers, and chloroform and is made from propylene obtained from refineries. Most of them are used to make acrylic esters such as methyl acrylate, ethyl ester, butyl ester, and hydroxyethyl ester. Acrylic acid and acrylic esters can be homopolymerized and copolymerized. The polymers are used in synthetic resins, synthetic fibers, superabsorbents, building materials, coatings and other industrial sectors. The professional standard for acrylic acid is TLV-TWA 6 mg/m3; TWA 30 mg/m3.Epoxy Mortar Self Leveling Floor,Epoxy Mortar Self Leveling Floor.

Red Acrylic Floor Coating Applicable places:
Requires outdoor exposure Strong durability of the ground, UV irradiation or yellowing, long-term to maintain the original luster and color, especially for tennis courts, basketball courts, badminton courts, volleyball courts, and other sports stadium ground.Epoxy Resin Self-Leveling Floor,Yellow Epoxy Self-Leveling Floor.

Red Acrylic Acid Polymers Product Features:
◇ 100% acrylic resin composition, non-toxic, good rebound;
◇ Can be added to the miniature rubber layer according to the demand, in order to increase the flexibility of the ground, ultra-flatness, average elasticity, excellent anti-skid performance, stable color, no fading, no foaming, no cracking and no moldy.
◇ light, good weather resistance, wear resistance, adhesion, impact resistance.Grass Green Epoxy Flat Coating.

Hard Acrylic Courts Construction Program:
1, the bottom paint: with reinforced asphalt filler mixed with water after the full scraping venue again;
2, the primary coating: with reinforced asphalt filler plus quartz sand mixed with water after the full scraping site twice;
3, fabric coating: Acrylic surface coating with quartz sand and water mixing evenly after scraping the venue twice;
4, finishing coating: Acrylic surface coating with water after mixing, scraping the second floor surface oil;
5, Boundary coating: Acrylic paint concentrate white standard stadium boundary line two.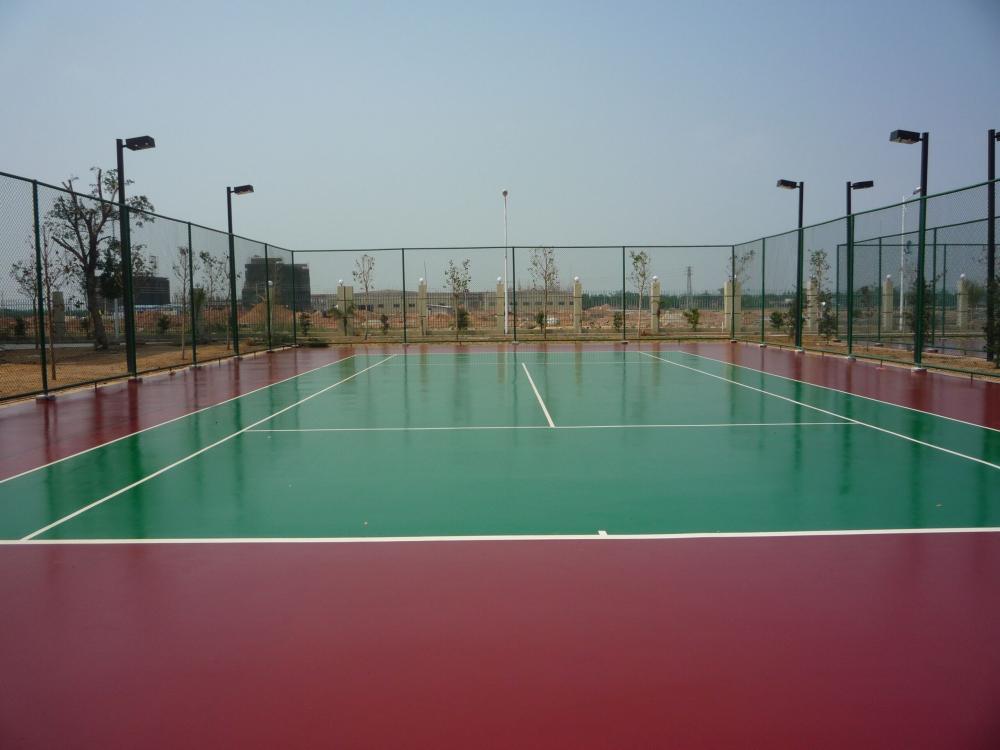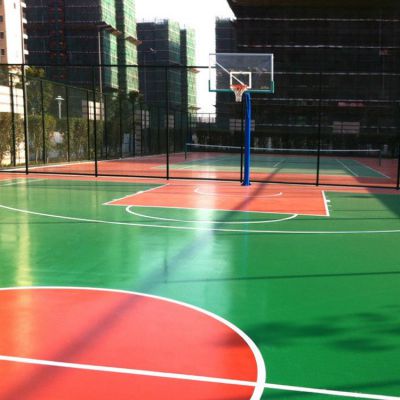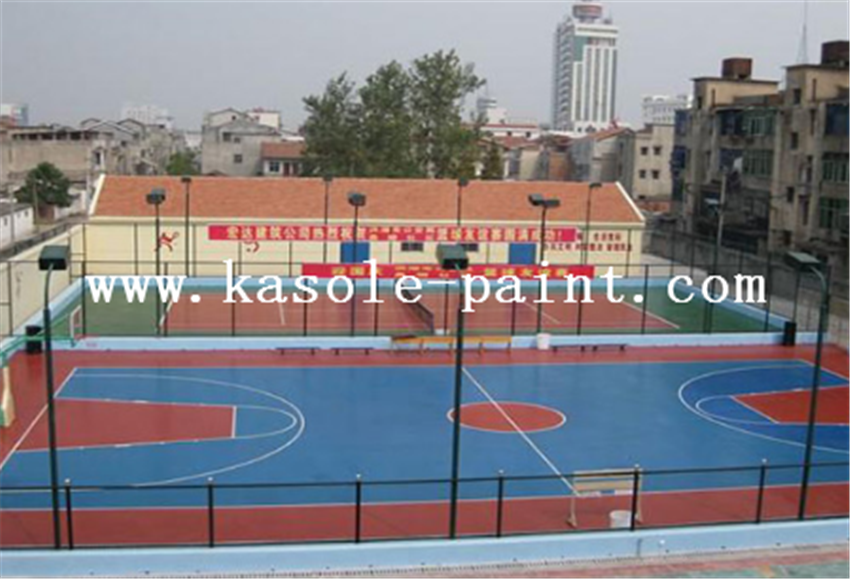 Looking for ideal Acrylic Stadium Ground Manufacturer & supplier ? We have a wide selection at great prices to help you get creative. All the Red Acrylic Floor Coating are quality guaranteed. We are China Origin Factory of Red Acrylic Acid Polymers. If you have any question, please feel free to contact us.
Product Categories : Hard Acrylic Courts